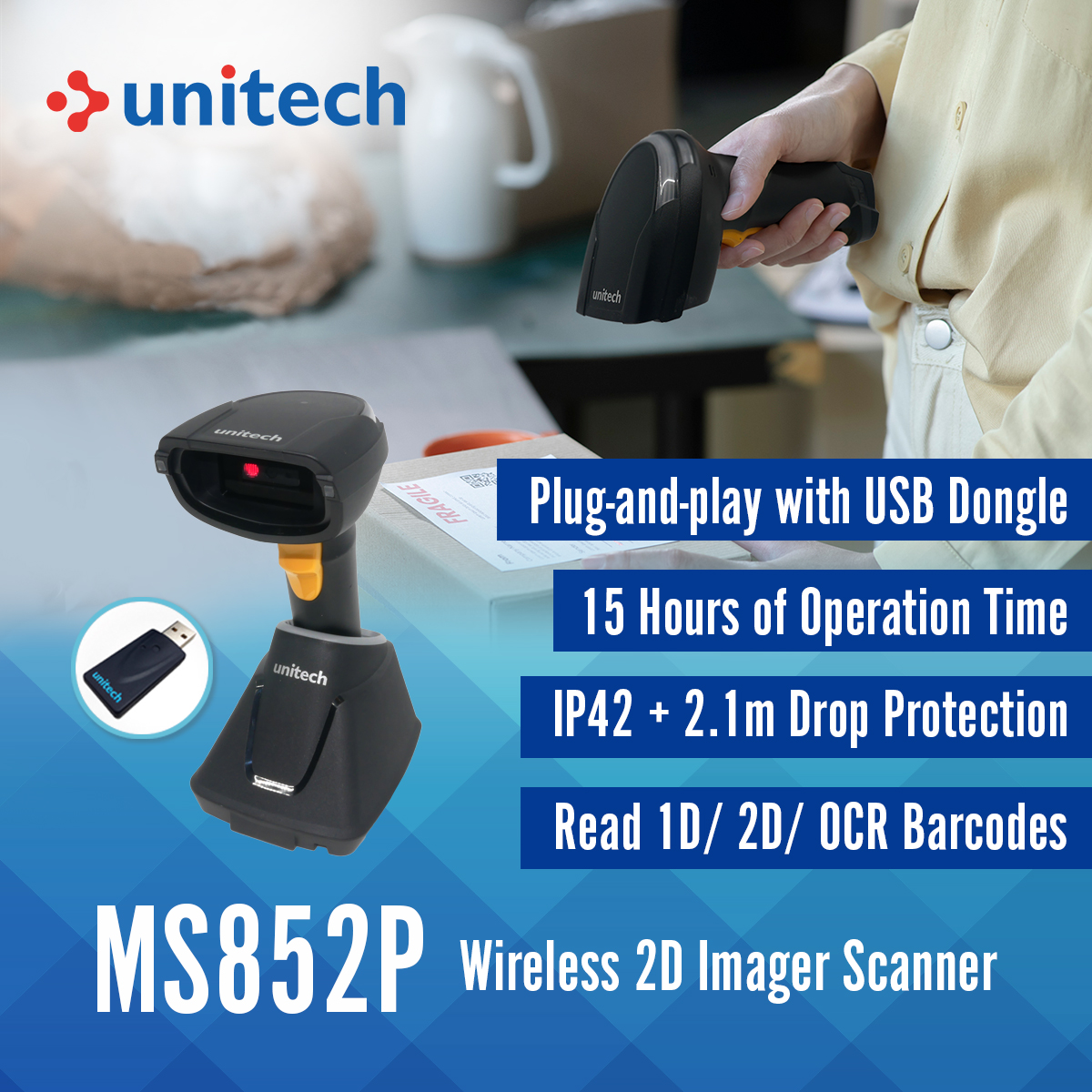 MS852P|Wireless 2D Imager Scanner
Scan and upload data continuously without restriction with Unitech MS852P wireless 2D imager scanner!
MS852P not only has superior 1D and 2D barcode scanning ability that can read barcodes – even poorly printed/damaged ones, but also supports #OCR symbology (which is often used in reading ID numbers on passports). Comes with an easy plug-and-play dongle, MS852P has up to #10meters transmission range, allowing users to move with flexibility. While the durable design provides 2.1m drop protection, the replaceable battery guarantees #15hours of the operation time, which help users to work with ease.
Easy plug-and-play function with a dongle
Durable design with 2.1m drop protection
Supports 15 hours of operation time (fully charged)
Up to 10m wireless transmission range in the line of open sight