Power Your Work with Unitech EA630 Rugged Smartphone
微信扫描二维码分享文章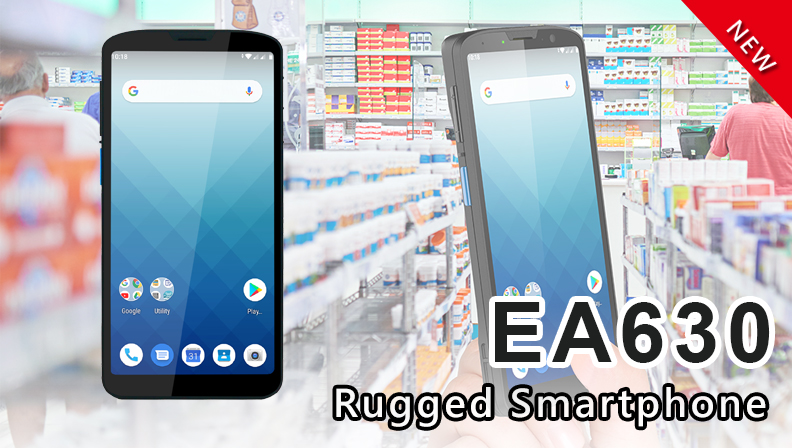 Unitech Electronics Co., Ltd, a global solution provider of AIDC (Automatic Identification and Data Capture) technologies that enhance businesses to streamline the workflow and perform higher efficiency, is introducing its latest flagship product, the EA630 Rugged Smartphone.
The versatile functionality, powerful data collection and portability makes it an ideal solution for industries like retail, warehousing and healthcare. Powered by Android 9 OS with AER and GMS Certified (upgraded to Android 10 in 2021), the EA630 Rugged Smartphone has a 6" full HD+ display with Corning Gorilla Glass 6 touch panel, and provides 450nits brightness for easy viewing outdoors. The product has an integrated barcode scanning engine, NFC, GPS, wireless and WWAN in a compact device, which supports 1D and 2D barcode scanning, and RFID scanning via UHF gun grip that are very common in retail and warehousing environments. The powerful 4000mAh swappable battery with up to 16 hours of operating time also gives users the flexibility to work throughout the day.
Featuring the fastest data speeds with Bluetooth 5, wireless dual bands with fast roaming, and 4G LTE connectivity, the EA630 is an excellent mobile device that improves productivity. It enhances industrial durable protection with features including IP65 dustproof, waterproof, and 1.5 meters resistant with protective case to fall protection. It also has various accessories and supports MDM software solutions and utilities that allow different applications.